Michael Nuguse aus Eritrea
 Michael war vom 16.07. - 10.08.2018 bei uns Praktikant.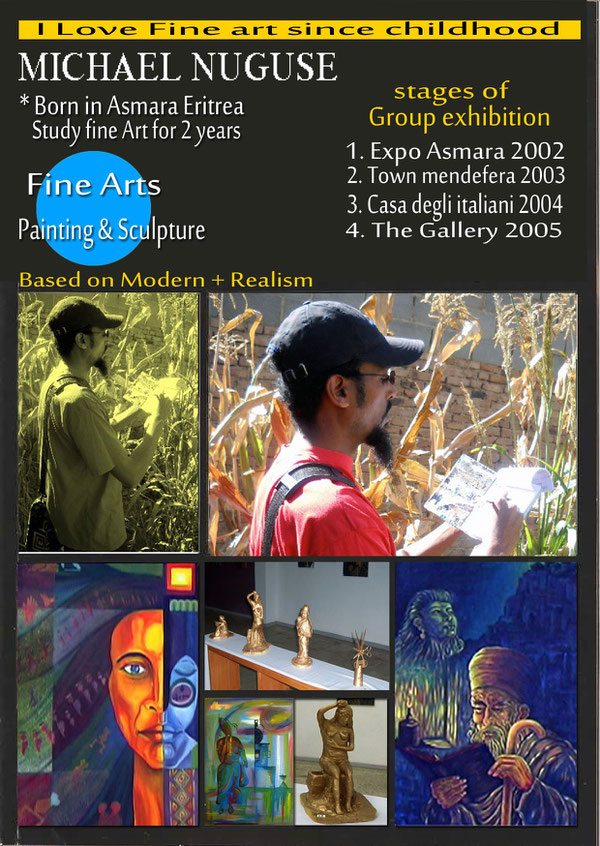 MICHAEL NUGUSE, Eritrean Artist,
Born & grown up in Asmara, Fine artist since childood, Study art for two years in Asmara fine art school, received advanced diploma in sulpture and painting in 2001.
DISPLAYING EXHIBITION, From 2000-2005 painting and sculpture in different place of Eritrea, and won 1st price in sclupture entitled Eritrean mother in 2003.
conducted interviews (media covered), Eritrean profile, Hidri megazin (arab), ERI-TV mozaic program, M.O.I web site shabait .com, ERI-TV news, jOURNAL Hadas Eritrea.